The Ultimate Pro-Blogging
Toolkit
As a thanks to you for being my awesome reader , I present to you the ultimate pro- blogging toolkit. For Free.
Welcome to the BforBloggers' resource download page. Here's every latest pro-blogging resource to help you become an ultimate blogger. Scroll to the bottom for all the content upgrades
A recent feedback from one of my subscribers…
This blogging kit is amazing, I know you put a lot of effort in your content and these ebooks reflect the same.
(I loved the Affiliate Marketing ebook and planner)
The Ultimate Guide To Start A Blog
The ultimate guide to start a perfect WordPress blog from scratch 
What You'll get with this ebook:
Step by step process with images
Beginners guide to hosting, domain, WordPress and everything
Advanced level tutorial to look like a professional from day one.
Simple open the eBook and start your own blog right away
The Ultimate On-Page SEO Book
The ultimate guide to maximize the SEO optimization of your content
What You'll get with this ebook:
Access to all SEO cheat sheets
Complete SEO tutorials for newbies
Step by Step SEO tactics with images
Access to free and paid SEO tools I use
Simple open the eBook and start replicating the techniques right away
The Ultimate Affiliate Marketing Strategies
The ultimate guide to maximize your earnings from your blog
What You'll get with this ebook:
Access to 10 smart affiliate marketing strategies
10 day Affiliate marketing tutorial (Advanced)
Step by Step money making tactics with images
Access to free and paid affiliate marketing tools I use
Simple open the eBook and start making more money from your blog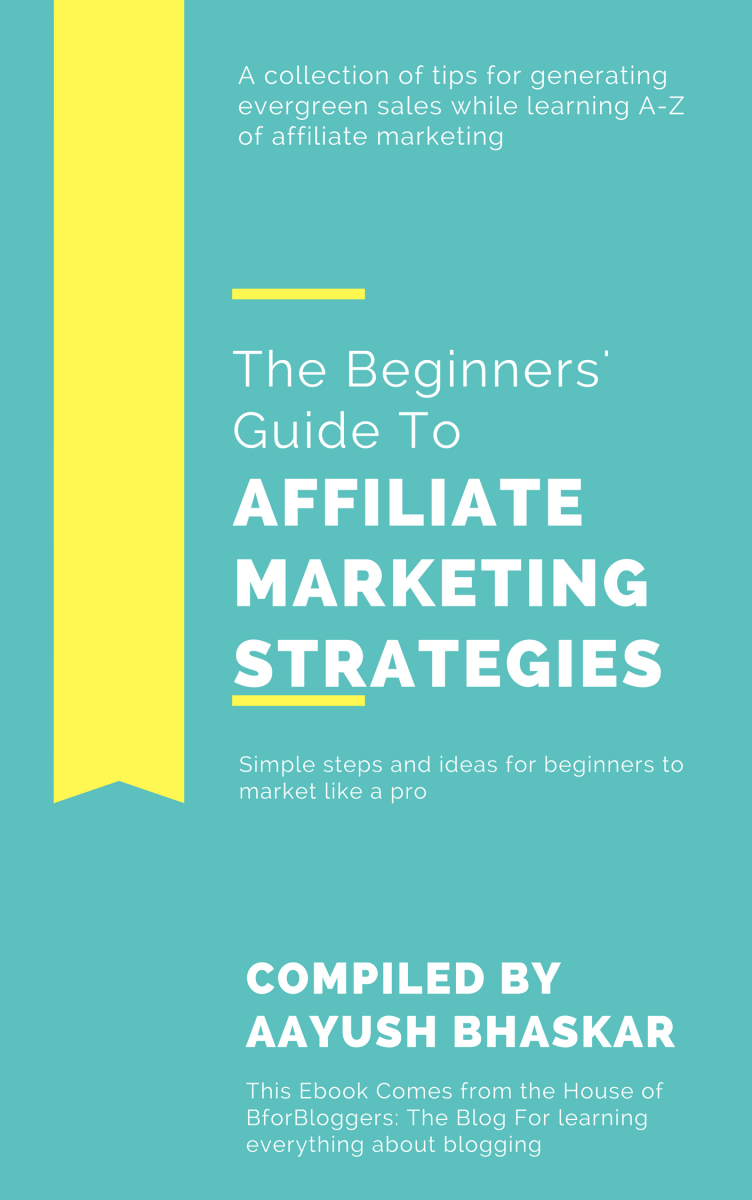 The HubSpot playbook is the exact demonstration on how I increased my leads with HubSpot
What You'll get with this ebook:
Step by step tutorial on how to create a HubSpot Lead flow
Exact configurations I used
Advanced steps I used to get more leads faster and free email marketing service I discovered
Download your free lead magnet template to create your incentives such as ebooks and guides in record time. 
What You'll get with this template:
7 already designed pages
Pre-prepared table of content, headings, sub-headlines
Free lead conversion ideas
You can use this template wherever you want. Just put in your logo and start converting your visitors.
The MEGA Pro-Blogging Framework
By BforBloggers
This MEGA Framework Gives You INSTANT Access to :
10 Blog post headlines template ( repeatable )
21 ideas to convert your visitors
50 evergreen blog post ideas
19-paged printable blog income and growth planner
One of my most favourite of all time blogging resource
*Note that the blog content planner is fillable. Click on the blank fields in it to feel the magic!
You may also print it and use it with pen, which works great too.
Free Tools For Your Business
Below I've also listed every free tool that I know which can power up your business as a blogger, marketer or an SEO.
HubSpot – HubSpot is a great tool to build your mailing list or generate leads for your marketing offers fast. This Free tool is the one I used my self and I highly recommend it to you as well.
KWfnder – This is a great keyword research tools that comes with a forever free plan which is enough for anyone running a blog. KWFinder gives more accurate results for lesser volume and long tail keywords which make it an impressive keyword research tool for beginners.
SERPStat – If you think you are too beginner to invest in an SEO tool, SERPstat would be your go-to tool. It comes with a feature rich free plan which allows you to conduct site audits, SEO campaigns, competition analysis and much more.
Hellobar – Hellobar is the best free tool for optin forms, newsletter subscription, call to action and visitor engagement. It's all-in-one, easy to use and includes beautiful themes. Highly recommended.