Whether you blog for fun or you want to make a business out of it, you need powerful marketing tools that'll help you in your way to success.
Right from the moment you begin with strategies such as inbound marketing, you want traffic to monetize your work.
In this post, I'm sharing the marketing tools every small business & bloggers will find helpful.
Analytics is the first thing any marketer should ever want to see. Blogging without understanding your visitors is like speaking without any audience.
And no tool collects and puts analytics data like Google Analytics does.
Google Analytics has a number of advantages over stats tools like the Jetpack plugin. Most importantly it is far more comprehensive and detailed.
You can track email signups using Google Analytics, track conversions of sales pages, see how your visitors behave on your website, their landing pages, exit pages, and much more. It just keeps you showing everything you could ask for.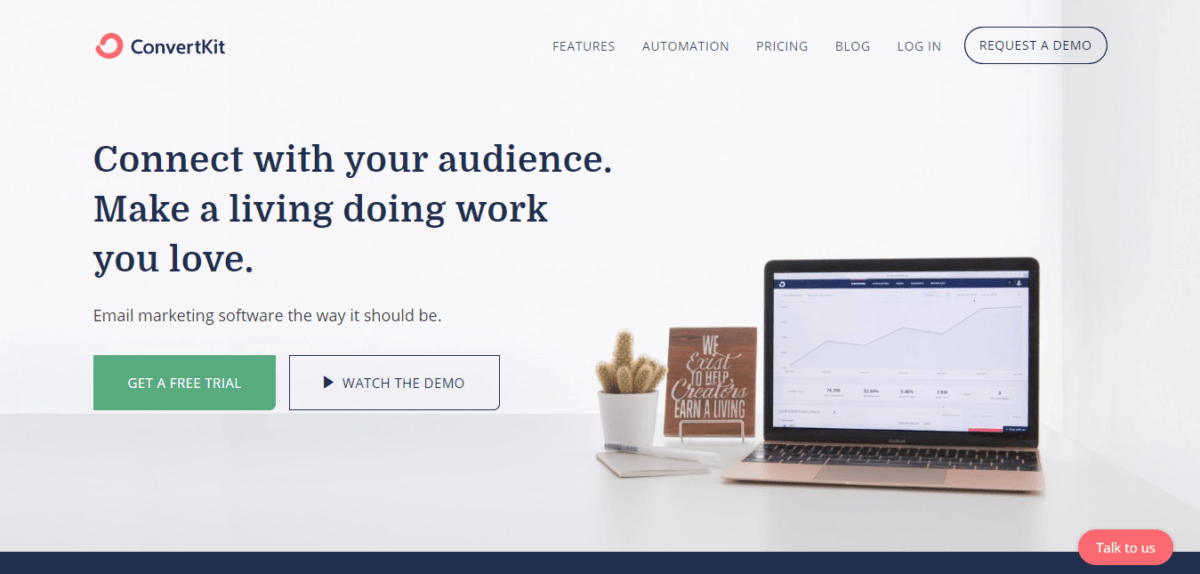 Email marketing is what makes sure you have got an asset for your business. Building your email list and getting the most profit out of it is a lot easier when you have the right tools and right email marketing service.
ConvertKit is one of the best and most straightforward email marketing services.
It is built to make email automation and workflow easier. I find it very easy to segment and create custom workflows in ConvertKit and most importantly, you can handle lead magnets and ethical bribes using tags by which creating email automation becomes easier and cost-effective (you won't have to pay for duplicate emails).
Lead generation is a lot harder these days. However, using exit intent and slidein optin forms, I increased my conversion rate by 112%.
OptinMonster comes with many triggers and targeting options that are focused on increasing your optin and lead conversion rate. Most notably it makes it easier to create and deploy different types of optin forms:
Pop-ups.
Floating headers.
Sidebar forms.
Inline forms.
Scroll-triggered boxes.
A/B tests, targeting inactive visitors, targeting specific interest of people will help you turn your visitors into subscribers and eventually customers faster. You'll find OptinMonster a perfect tool for doing all of these conversion optimization tasks.
If you use photoshop for making images for your blog posts, website banners, etc., you know how tough it is to prepare one single photo that's usable. Its time consuming and somehow very tough for someone who hasn't used photoshop before.
Stencil is an online graphics editing tool you can use to create images for any need. Whether for Facebook ads, twitter banner, infographics, flyers or ads, and blog banners.
It is really fast and easy to use and it makes creating new original images a very easy process. I would highly recommend you to start using it if you haven't yet.
Google Trends is a must-have tool if you believe in first-one marketing. With it, you can keep an eye on what the word is searching on the internet and what's getting trendy over time.
This will give you new blog post ideas which are sure to bring maximum traffic in a given period of time or in the longer run.
So, when you hear a term somewhere in any forum or anywhere else, you just enter it in Google Trends and it will show you how much interest people are taking in it.
Checking backlinks, PPC value, CPC costs of a keyword, competition analysis – Its all about getting more organic traffic. How do you find profitable keywords or high CPC keywords study your competition:
Using an SEO tool.
And the best one so far is SEMrush.
SEMrush is a suite of SEO tools that let you do site audits, find broken links, analyze domain value and everything you need to grow your organic traffic.
Handling multiple social networks and accounts to market your new posts and campaigns – do you feel exhausted and pissed at times?
I feel Agorapulse makes it very easy to handle multiple social media account and automate your social network campaigns.
Agorapulse lets you schedule content for Twitter, LinkedIn, Facebook, and Instagram from one dashboard. The best part: it lets you handle all account reports in one place too.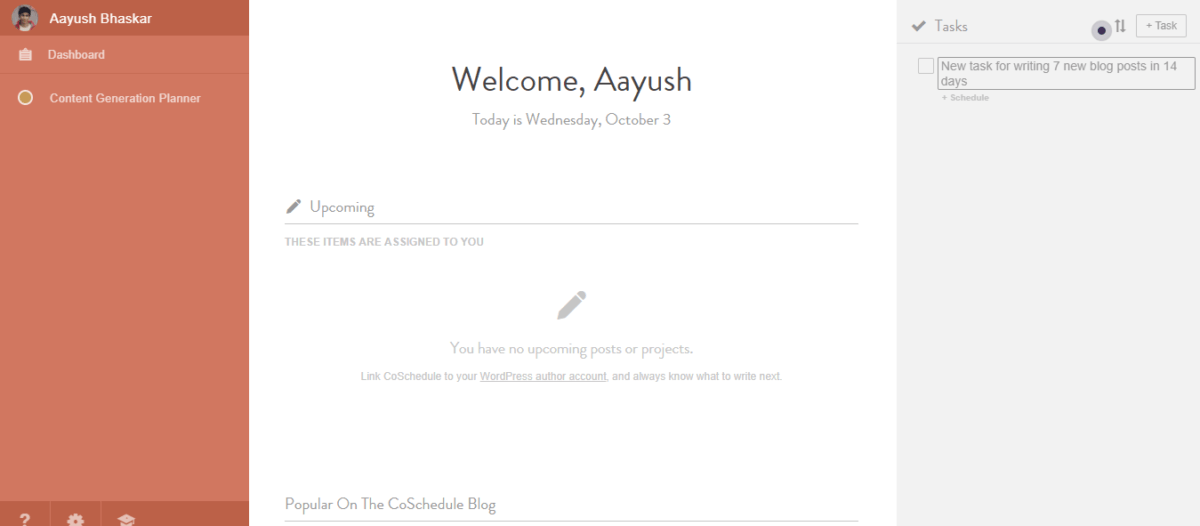 Want to collaborate over your entire marketing, content creation and revenue schedule with your team? You need this editorial calendar.
Coschedule allows you to smartly plan your future tasks, schedule your strategies ahead of time and most importantly it helps you collaborate with your team remotely.
Recently, CoSchedule made easy scheduling tweets and Facebook posts too along with your blog posts and other content.
HubSpot's blog topic generator is highly useful if you run out of content ideas or get struck by Writer's or blogger's block.
Simply put a few words in it and it will show you random topics you can write about.
It gives a week full of new ideas so you don't have to worry about what's next!
AnswerThePublic is a unique topic research tool that helps you find hundreds of ideas to write about.
It brings you a collection of questions searched for any keyword you want. You simply go to their tool and enter a keyword to find what people are searching for in correlation to it.
AnswerThePublic is a freemium tool and in my point of view, is the best way to find long-tail keyword and sub-topics for bloggers. You can find endless topics to write about in a matter of minutes, and you can also export the results in PDF files.
Want an easy, smart and fast way to create landing pages without touching any line of code? Unbounce is for you.
Unbounce is an awesome tool to create high-converting landing pages, squeeze pages, sales pages, and promotional pages for any marketing or non-marketing purpose.
It comes with the call to action boxes, page buttons, popup boxes, and everything you could ask for creating a landing page that converts.
Unbounce has updated a lot in the past a few years and now comes with AI-powered smart A/B testing feature. You can read about Smart Traffic here.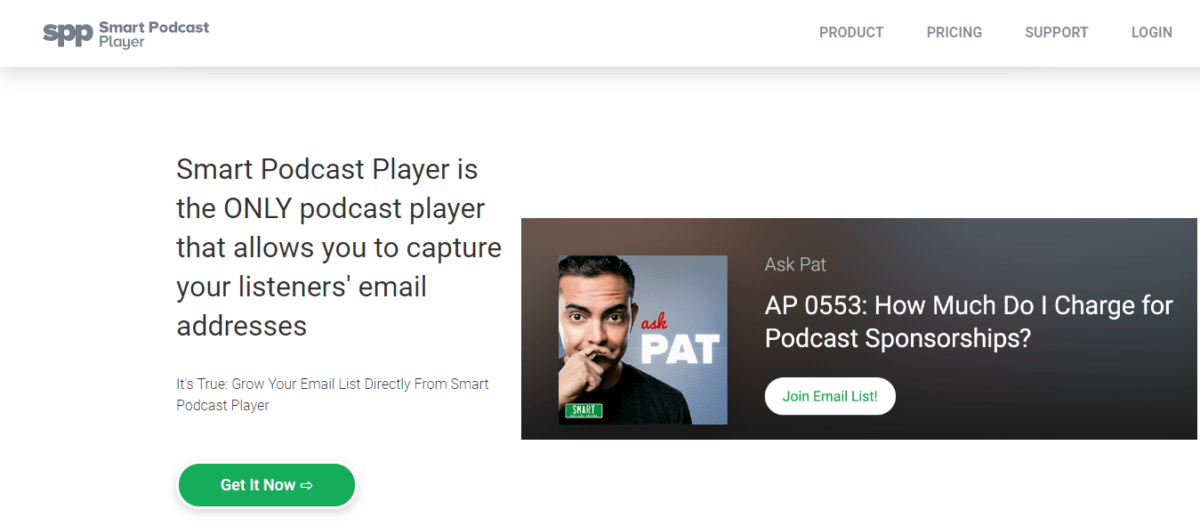 If you have a podcast and you use a podcast player other than this one – You are really missing out on the golden egg.
Fusebox podcast player is the only podcast player by far which lets you collect emails of your listeners right from the player itself.
So, while listening to your podcast, they can easily subscribe to your email list. It definitely increases conversion rate because it has a popup builder inbuilt and it is very customizable so you can adjust its look according to your brand.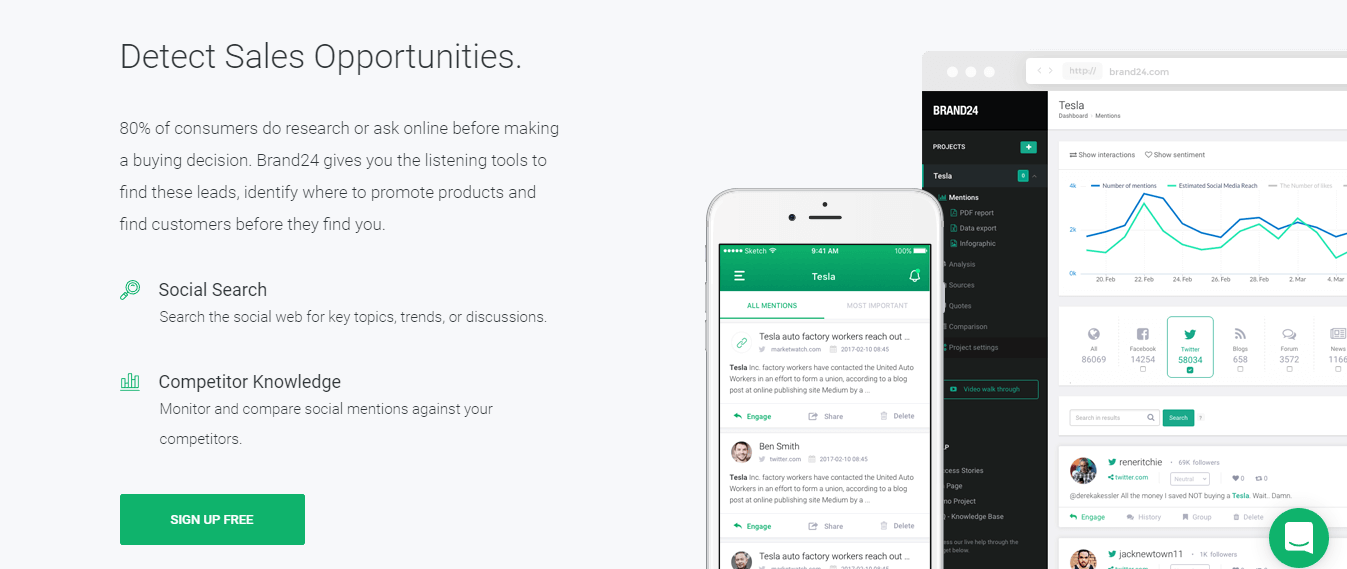 Want to know who (and what they are) talking about you anywhere online?
Use Brand24. It is a social media monitoring tool that gives you social insights, brand mention notification, reputation analytics and more.
Brand24 helps you to discover your online mentions, and generate more leads and increase your brand awareness relatively faster than your competition (who isn't using it).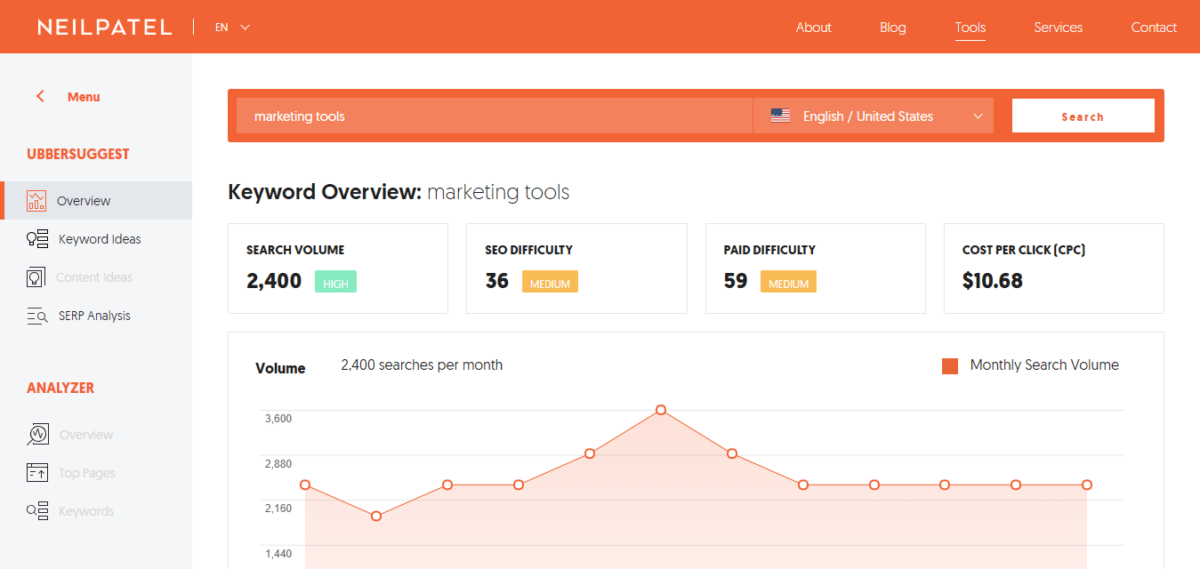 Ubsersuggest is a keyword research tool useful in getting more keyword and content ideas faster.
It helps to find keyword search volume, CPC value, Keyword difficulty, paid (PPC) difficulty and monthly trend over time.
It also has a SERP analysis and a keyword suggestion tool both of which are very helpful in finding profitable keywords that are easy to rank. The best part, it's free.
You should also check out the best social media automation tools for bloggers and best chrome extensions every blogger should use.
If you are a digital marketing nerd like me, check out how to find profitable pages of your blog.
Share your favorite marketing tools in the comments section below and feel free to mention new ones.