Since its launch BforBloggers had only one goal:
To make a thriving resource for bloggers
My blog is completely based on content marketing efforts. That means I don't run paid advertisements, build links, gather paid guest authors, outreach and market it.
Why?
Because I don't feel there's a need to. When there is a simpler way to do something, why should I use the harder one?
Through this page, I'm about to give you access to all of my resources I've created until now and the one I'll create in the future.
Here are all the resources:
The Ultimate Blog Growth Framework
This resource consists of 4 set and I paid a freelancer to make this for me.
There are 4 set of sheets each with a label and a letterhead attached. I've also arranged them serial wise so that you can go through each of the sheets in a way that most beneficial.
In the last sheet, there is a blog growth and improvement planner which is what I loved the most when I first saw it.
In this complete set you'll get:
21 ideas to convert your visitors
10 Blog post headline ideas (evergreen)
50 different types of content ideas
A 19-paged fillable blog planner
And many more resources.
Click here to get access to the ultimate blog planner
The MEGA On-page SEO eBook
This one eBook is written with one thing in mind:
Making SEO easier and actionable
The MEGA on-page SEO has 17+ Step by Step strategies that are technically essential for you to get your posts on the first page of Google.
With more than 5000+ words this guide is extremely detailed and mostly it will guide you through every single optimization technique step by step.
Along with this eBook, you'll also receive my future SEO related tutorials.
Click here to get access to the MEAG On-Page SEO eBook
The Ultimate Affiliate Marketing Strategies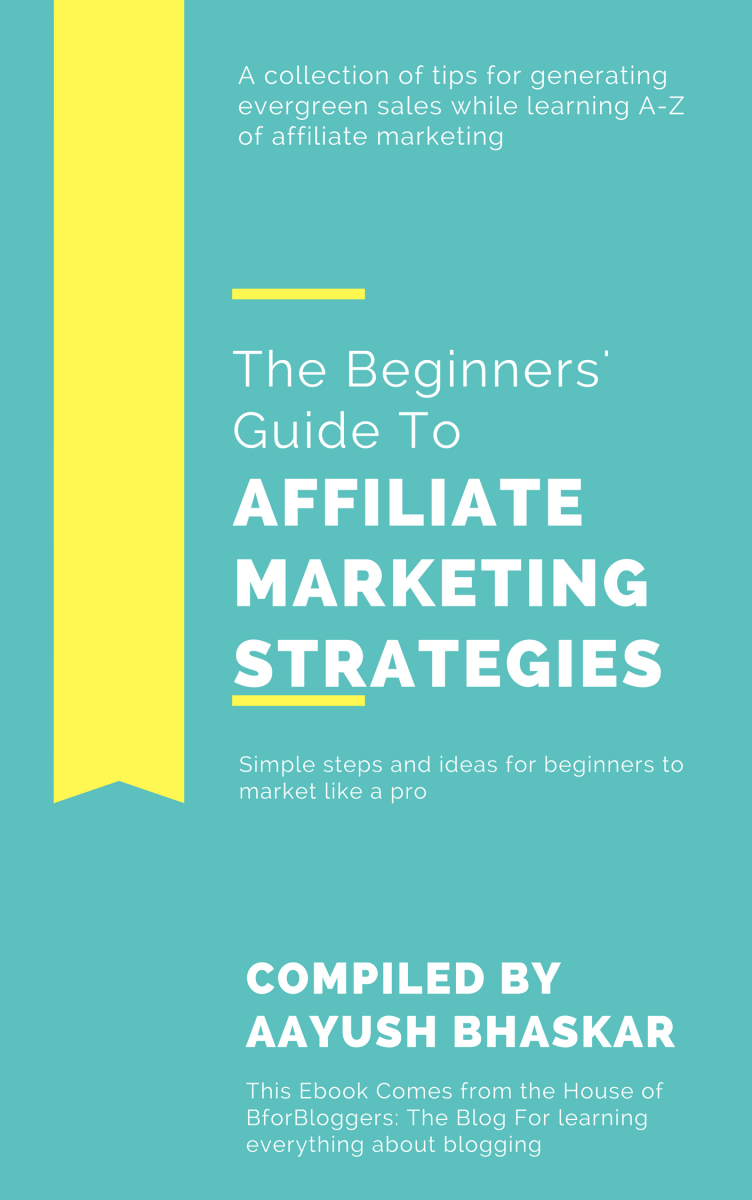 My most successful eBook of all time, the ultimate affiliate marketing strategies has been downloaded over more than 640 times as of writing this page.
This 3000+ words of eBook if studied carefully can change the way you make money online. Using the same techniques I managed to make $1000 in 6 months of launching my blog.
There are many different areas of affiliate marketing that are left untouched in most of the online tutorials. I commented everything along with my experience to let you know about all the possible ways to increase your earnings from your blog.
I've also mentioned some of the free tools I found for increasing my traffic and eventually the revenue.
Click here to get access to the ultimate affiliate marketing eBook
The HubSpot Playbook
Using HubSpot I was able to get 47% more leads and that's what I've demonstrated in my HubSpot Playbook. This eBook will show you how you can create a HubSpot lead flow with using the CRM tool HubSpot gives you.
Once you have successfully made it, it works on fire.
The best part is that HubSpot integrates with most of the email marketing services and along with that it also gives you an autoresponder that works very well.
This eBook will show you the exact way I configured my Hubspot lead flow.
Along with this eBook, you'll also get access to my marketing tutorials and tools.
Click here to get access to the HubSpot Playbook
Free Lead Magnet Template
Lead magnets are proven to increase conversion rate. If you want to build your email list fast, you should be using it.
Want an easy way to create high converting lead magnets?
Download our free lead magnet template and create unlimited lead magnets for your blog and business.
What you can create with help of this template:
eBooks
Cheatsheets
guides
and almost any type of written incentives.
This template is created by my team of freelancers. It is completely editable so that you can just download and insert your headlines and content in it, in a matter of few minutes.
Click here to download your free lead magnet template
Share these free resources with your friends to let them know the amazing things you found.